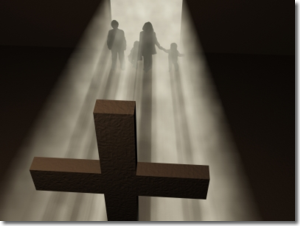 Full PDF directory
Sacred Heart Church Hall
507.793.2458
Sacred Heart Rectory Office
507.793.2357
Sacred Heart School
507.793.2773
Sacred Heart Website
Sacred Heart Email
or
Parish Coordinator
Melanie Krumbach
507.793.2357
Parish Maintenance
Jeff Hotzler
507.830.1064
Parish Sacristan
Cleo Miranowski
507.793.2545
Parish Decorator
Mary Mathias
507.793.2615
School Custodian
Marlys Olson
507.360.0722
Parish Council
Purpose:
The responsibility of the Parish Council is to make decisions regarding the welfare of the church.
Members:
The Parish Council is comprised of the Finance Council Members, Pastoral Council Members, Faith Formation Committee Members, Parish Life/Social Ministry Committee, Liturgy Committee, and two appointed trustees. Parish secretary and Faith Formation Coordinator serve as ex-officio members of the Parish Council.
Meetings:
Council meetings are held quarterly on the third Wednesday of the month
Finance Council: (elected)
Jason Freking
Marty Henkels
Ryan Erickson
Larry Liepold, Chairman
Trustees: (appointed)
Richard Freking
Rhonda Damm
Liturgy /Environment Committee:
Jayne Miranowski
Mary Olsem
Mary Mathias
Cleo Miranowski
Maurita Volk
Bonnie Henkels
Val Cihak
Parish Life/Social Ministry Committee: (appointed)
Ryan and Mackenzie Erickson - COF
Dianne Freking - CCW President
Cheri Rademacher - St. Ann Guild
Vicki Hussong - St. Bernadette Guild
Joanne Waldron - St. Catherine Guild
Education Committee: (appointed)
Judy Stenzel (FFC)
Carrissa Haberman (Chair)
Barb Hussong (secretary)
Ryan Haberman
Anna Diemer
Jason Diemer
Parish Foundation
The Sacred Heart Parish Foundation, and its Board of Directors, has been established by the Parish Pastoral Council to accept funds specifically for the purpose of the future renovation and interior preservation of the Sacred Heart Church. These funds will be distributed by the Board of Directors, as needed, for the repair or renovation that require major expenditures.
The Board of Directors includes: the church Pastor, representing the interests of the Bishop of the Diocese of Winona, six appointed board members selected and approved by the Parish Council, and one Parish Pastoral Council sitting member.
The current board members are: David and Rose Freking, Jeremy and Katy Janssen, and Dan and Anita Perrizo appointed by the Parish Pastoral Council, Larry Liepold representing the Parish Pastoral Council, and the current pastor.
Sacred Heart Cemetery Association
President
Bishop John Quinn
Vice President
Father Pratap Reddy Salibindla, OFM
Secretary
Robert Liepold
Treasurer
Don Volk
Board Member
David Freking
Jason Freking
Nursing Home/Assisted Living
Sacred Heart Heron Lake Parishoners residing in Area Nursing Homes:
Sogge Good Samaritan Home, Windom
Rod Miranowski
---
Catholic Residents of Lakeview Assisted Living, Heron Lake, MN:
Sacred Heart, Heron Lake
Marlean Horkey
Linus Liepold
Joseph Salentiny
St. Joseph, Lakefield
Jean Madsen
Eva Zishka
---
Parish Activities at Lakeview Assisted Living
Ecumenical Christmas Party
December 18, 2019 at 2:30 pm
Refreshments - St. Catherine's Guild
Entertainment - Community Concerns
Birthday Party
February 19, 2020 at 2:30 pm
Refreshments - St. Anne's Guild
Entertainment - Community Concerns
Those responsible for serving refreshments will provide lunch for all residents of the Lakeview Assisted Living, staff and visitors-approximately 30 people.
Father will be providing the sacraments at the Assisted Living according to his schedule
.
Choir
Director
Bonnie Henkels
Tracy Freking
Valerie Cihak
Organists
Jayne Miranowski
Tracy Freking
Bonnie Henkels
Members
Emily Bartosh
Doug Damm
Joe Edwards
Aubrey Erickson
Braeden Erickson
Makenzie Erickson
Nadine Forman
Fidelis Freking
Colleen Freking
Jason Freking
Samantha Freking
Tracy Freking

Bonnie Henkels
Lori Henkels
Cleo Miranowski
Mary Olsem
Joyce Pelzel
Mary Schmid
John Stenzel
Julianne Volk
Maurita Volk
Shirley Wagner
Joanne Waldon

If you have a musical gift you would like to share with the Sacred Heart Choir, please contact Bonnie Henkels at 507-822-0331. We are looking for those who enjoy singing and/or playing any sort of instrument. "Come, Christians, join to sing, Loud praise to Christ our King. Alleluia! Amen!"
Catholic Order of Foresters
Catholic Order of Foresters
Chief Ranger
Kevin Leopold
Vice Chief Ranger
David Freking
Recording Secretary
Mark Bartosh
Financial Secretary
Larry Liepold
Treasurer
Dean Lohse
Juvenile Director
Ryan/Mackenzie Erickson
Trustee
Don Vanderheiden
Kraig Leopold
Brad Iverson
Meetings held as needed.
---
National Catholic Society of Foresters
President
Maurita Volk
Vice President
Lucille Ferguson
Recording Secretary
Mary Ellen Stenzel
Financial Secretary
Rose Freking
Treasurer
Rose Freking
Funeral Meals/Care Committee
Chair
Mary Olsem - 468-2220
Assistant
Marge Freking - 793-2646
---
The Care Committee plans, prepares and serves the funeral luncheons. This Committee consists of volunteers who are able to work at the time of a funeral.
Funeral meals are prepared by the Care Committee. The family of the deceased shall assume the cost of any food prepared by the Care Committee volunteers. A guild will be assigned to seek cake and salad donations from parishioners for each funeral meal prepared.
When you are contacted to provide a cake or a salad, your cooperation is appreciated. Many women work outside of the home, and understand the sacrifice to pick up or prepare homemade items to assist during these times of need. The church is open to deliver your food the night before a funeral until 8 p.m. and the morning of the funeral by 7 a.m. We hope this will accommodate most people's busy schedules. When you drop off your food, please register on the sign-in sheet. Registering will help the family know who donated the food, and allows us to calculate volunteer hours to submit to the diocese for our parish.
Cake & Salad Guidelines:
Salads should serve a minimum of 8-10 people
Cakes can be any of the following:
18 cupcakes
9X13' cake
angel food cake
bundt cake
Please follow the cake and salad guidelines to ensure that we can provide enough food for the guests of the funeral.
Refreshments for the prayer service are typically offered and served by friends and family of the deceased person.
Any questions about the Care Committee or volunteering your service to the committee can be directed to Mary Olsem (468-2220).
Facility and Equipment Rental
Sacred Heart Church Hall and Steger Hall are available to rent for activities. All fees must be paid at the time of reservation, or prior to the date you wish to use the facilities for your event.
Sacred Heart Church Wedding Fees
- to be paid before service:
Sacred Heart HL Parishioners - $250
Non-parishioners - $500
(Gifts to the Priest are in addition to the above fee)
Sacred Heart Church Funerals
- Donations appreciated
Sacred Heart Church Hall
- $50 per event
Steger Hall
- $10 per hour ($30 minimum)
Tables and Chairs
Tables* - $2 each
Chairs* - $ .25 each
*Tables and chairs may be rented from Steger Hall only
Nothing may be borrowed or rented, under any circumstances, from Sacred Heart Church hall or the church kitchen
Tri-Parish Office
Office Coordinator: Melanie Krumbach
Office Hours: 8:30 - 4:30 on Tuesday - Thursdays
Ph: 507.793.2357
Sacred Heart, Brewster
Office Coordinator: Loretta Smith
Monday, Tuesday & Thursday, 8:30 - 4:30
Ph: 507.842.5584
Office Coordinator: Pat Spencer
Tuesday - Thursday, 9:00 am - 2:00 pm
Ph: 507.831.1985
Nurses
Parish nursing is a health ministry. The parish nurse and volunteers work to promote health and wellness within the parish in a variety of ways including educational programs, health fairs and home and hospital visits. The parish nurse works with home care, public health and other health care providers to make sure people receive the type of care they need. Parish nursing is independent nursing practice so the parish nurse does not provide direct hands-on medical care, such as administering medications. Parish nurses offer support and knowledge in times of need and look upon the individual as a holistic being with physical, mental, emotional, social and spiritual needs. The parishes of Sacred Heart Brewster and Sacred Heart Heron Lake support parish nursing.
---
Heron Lake parishioners may contact either:
Rhonda Ferguson, RN
Private #: 507-370-2303
Home #: 507-468-2265
Priest
Father Pratap Reddy Salibindla
548 17th St.
PO Box 39
Windom, MN 56101
Cell: 507.226.4536